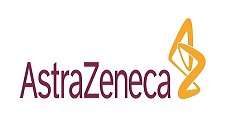 ASTRA ZENECA EDUCATIONAL DINNER
Time: 7.00pm - 9.00pm, please note - a two course meal with beverages will be served.
Date: Thursday 21 June 2018 (immediately after the CNSA Welcome Reception)
Venue: Brisbane Convention and Exhibition Centre
Speakers: To be confirmed
Description:
The format of this evening will feature an interactive Team/Table Trivia Quiz with case study presentations and questions focussed on management of EGFR mutation+ NSCLC patients and Ovarian Cancer patients with gBRCAm. Additional questions on the evening will focus on general knowledge from sessions throughout the CNSA conference programme. Guest speakers and Host for the evening to be confirmed.
RSVPs: Please RSVP for this dinner via the congress registration form
Numbers are limited for this dinner so register early to avoid disappointment.
*Note: this dinner is not available for exhibitors to attend