There will be seven Pre-Congress Symposiums taking place on Thursday 21 June 2018 and these will be held at the Brisbane Convention and Exhibition Centre with the exception of the Breast Care Symposium which will be held next door at Rydges South Bank Hotel.
All symposiums are full day programs and will commence at 10am and conclude at approximately 4pm. Numbers are limited for each symposium so register early to avoid disappointment.
Please click on the symposiums below to read more details.
Breast Care Symposium
Description:
The 2018 Breast Care Symposium program has been developed in collaboration with the McGrath Foundation, and is targeted at delivering delegates with clinical and professional updates. This symposium will focus on three clinical areas; wound management, including surgical, radiation and fungating wounds, lymphoedema management and seroma management. The symposium will be delivered by experts in the field across the health care disciplines.
Click here to download the final program.
NB - Registrations for this symposium are no longer being accepted as the session has reached capacity and a wait list is in operation.
Supported by and in partnership with: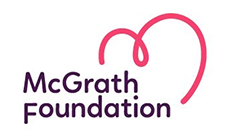 Advance Care Planning: Can I Start the Discussion?
Description:
Advance care planning is about person-centred care, enabling the person's preferences to be respected if they are no longer able to communicate for themselves. Understanding concepts frequently raised when discussing advance care plans such as euthanasia, treatment cessation, refusal of treatment and palliative care will be explored. This forum will provide you with information about the professional and legal status of advance care plans, communication strategies to enable you to initiate the conversation and strategies to support implementation of advance care planning as part of your routine practice.
Click here to download the draft program.
Supported by: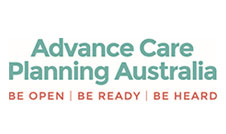 Masterclass: Cardiac and Respiratory Assessment and the Person with Cancer
Description:
Take a masterclass on assessing patients with cancer with a focus on the cardiac and respiratory systems. Experts in their fields, Dr Chris Helms, Nurse Practitioner and Susan Helmrich, Clinical Nurse Educator and Resus Coordinator will step you through an in-depth systematic approach to patient assessment including history taking and physical examination skills and tips, symptom assessment, medical imaging and the latest diagnostic examinations. The day will conclude with a co-presented session on documenting and communicating your findings. This Masterclass will be of interest to all cancer nurses caring for patients with comorbidities and/or treatment related toxicities and long-term effects.
Click here to download the draft program.
Vascular Access - What lies beneath the skin
Description:
Patients diagnosed with cancer require reliable venous access for treatment, supportive care and monitoring. However, many patients will develop mechanical complications due to their device. This results in treatment interruption, patient dissatisfaction as well as increased risk of morbidity and mortality.
In the What lies beneath the skin symposium, leading Australian researchers and clinicians will present the latest evidence to inform clinical practice in cancer care. The symposium will consist of both lecture style presentations and practical, hands-on sessions. Topics include anatomy and physiology of the vasculature, pathophysiology of thrombus formation, vessel preservation and device selection. The interactive sessions will offer a practical session of ultrasound insertion. Finally, an interactive session with a panel of researchers and clinicians will focus on the importance of all clinicians championing for appropriate VAD use and management in the cancer population. This panel will discuss implementing ultrasound insertion, encourage cancer clinicians to collect VAD outcome data to manage complications and improve patient outcomes at their own cancer centre and ultimately allow for benchmarking.
Click here to download the draft program.
Supported by: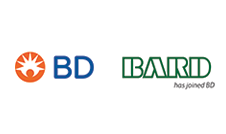 Radiation Therapy – what is our intent?
Description:
Radiation therapy is a major treatment modality in the management of cancer and yet there is still a shadow of misunderstanding surrounding this modality. In context of current treatment methods and practices, approximately half of people diagnosed with cancer will receive radiation therapy at some stage in their illness.
In line with significant advances in technology and treatment techniques, radiation therapy regimens change quickly and often and lead us to consider - what is our intent?
This symposium will ensure all healthcare professionals caring for patients undergoing radiation therapy understand the intent of individual treatment regimens, factors considered in the decision making process and the impact on patients and their families/carers.
The morning will consist of short presentations from multidisciplinary professionals on topics such as concurrent chemotherapy/radiation therapy, oncology emergencies, palliative, curative and paediatric radiation therapy.
In the afternoon a panel of experts will be asked to consider several case studies and demonstrate the clinical knowledge required to make decisions around the treatment regimens, contributing factors and patient outcomes.
Click here to download the draft program.
Supported by: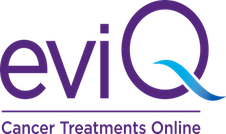 New to Research Symposium
Description:
Empowerment of nurses to engage in research creates a hospital workforce culture that values clinician participation in decision making, transparent review of work practices and support for personal and professional development with a focus on evidence based patient outcomes.
This symposium is aimed at clinicians with little to no experience with research who wish to understand how research can help address practice gaps and facilitate the implementation of their bright ideas into practice.
The course is run as an applied interactive day where research principles are applied to common clinical scenarios and participant ideas.
Click here to download the draft program.
Take action: Techniques and tools for creating improvement in patient care every day
Description:
Understanding Improvement Science equips health care staff to identify, apply and rapidly test ideas to improve patient care in their own services. The approach moves beyond measuring compliance towards taking action to improve outcomes for patients.
This workshop will take an interactive and engaging approach for learning the tools and techniques to create real improvement for patients, and will be accompanied by a manual with step-by-step instructions for applying improvement methods.
At the end of this workshop, participants will:
Have an understanding of improvement science in health care;
Have access to a set of tools to create, test and apply ideas to improve the safety and quality of care, answering the three key questions of the Model for Improvement:

What are we trying to accomplish?
How will we know change is an improvement?
What changes can we make that will lead to improvement?

Understand concepts of rapid Plan-Do-Study-Act (PDSA) cycles to test improvements quickly; and
Be able to develop strategies to overcome local challenges in improving health care.
This workshop is facilitated by the Clinical Excellence Commission.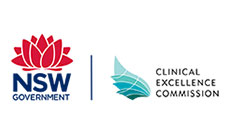 Click here to download the draft program.