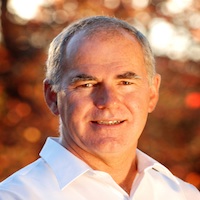 Professor Stewart Dunn
Stewart's clinical speciality is the psychological care of cancer patients and their families, medical students and staff. His research interests include psychological aspects of medical illness, doctor-patient and inter-professional communication, and human factors in medical error. He has over $5 million in peer-reviewed grant funding and 250 journal articles and scientific abstracts.
Stewart recently retired after nine years from his appointment as Associate Dean (Admissions) at Sydney Medical School. He has received ten research travel awards and nine teaching awards including the University of Sydney Faculty of Medicine Outstanding Teaching Award in 2005 and 2012, and the Distinguished Professorial Achievement Award in 2017. As Director of the Pam McLean Centre, he conducts regular communication skills workshops around Australia, and internationally, working with a team of professional actors and clinicians.